Welcome to the HLSA Black Alumni Network
The Black Alumni Network aims to foster community among Black alumni of Harvard Law School, to promote diversity at all levels of the legal profession, and to harness the collective power of this group for the good of society.

Stay Connected!

Interested in more info or looking to get involved?
Image Credit: Martha Stewart

---
Connect with the HLSA Black Alumni Network!

LinkedIn Group: Harvard Law School Black Alumni Network


Facebook Group: Harvard Law School Black Alumni Network
Expand your network
Join the only official HLS Alumni LinkedIn Network!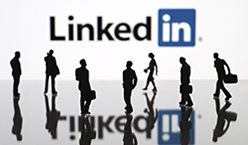 With over 4,300 alumni, Harvard Law School Alumni is the fastest-growing and only official and secure HLS Alumni group on LinkedIn. This group is open to all alumni from HLS degree-granting programs. Join Today!
HarvardKey

HarvardKey is a secure login and password to streamline your access to several online alumni tools and benefits.
Visit

key.harvard.edu

to claim your HarvardKey today.

Need personalized help? Contact the HLS HarvardKey support line at +1 617-495-5631 or

alumrec@law.harvard.edu

.
Amicus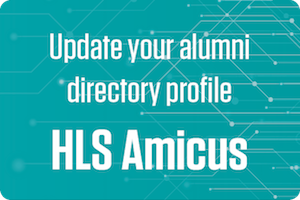 HLS Amicus is a community building tool, featuring an alumni directory, with advanced search and messaging capabilities.
Alumni Feedback
We want to hear from you...
Have a question about an upcoming event or an idea for an event you'd like us to put on? Interested in getting involved in the HLSA Black Alumni Network? Have any other feedback for us? Contact us at
info@blackalumninetwork.hlsa.org